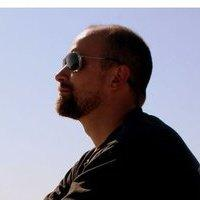 About Matthew Shifflett, DC
I have been asked over and over,

WHY are you doing this?

HOW can you do this?

WHAT in the world
are you thinking???

Going to our NO SPINE LEFT BEHIND Cooperative Fee System was truly, a leap of faith. Faith, that, if one gives themselves over to a life of service, God/Spirit/the Universe, will take care of you.

There comes a time when one accepts that the health of the community is determined by the health of each of its individuals. Just like the body of a person, overall health is a reflection of the harmony of its parts.

It is my vision to ensure that each and every one of the parts of your body and our community can and do express their innate potential.

What does, expressing their innate potential, mean?

It means that you, your body, your family, are as connected with Source as possible. It means that your brain/control center/hard drive is connected, through the circuit board of the body (the spine) to each and every part, so that coordination of function is at its peak performance.

Heres the REALLY BIG IDEA

When an individual, when a family, when a community, when a state, when a nation, when the world is working at peak performance, limitations drop away. Quality of life is maximized. Purpose is clarified and achieved.

Remember. You are HERE, NOW for a purpose. If your neural connection is limited, the expression of your purpose will NOT be fully realized.

HOW can we continue to do this?

Through cooperation.

We deliver the adjustments, which ensure clear connection and you tell others about our vision and mission.

We accept and care for people, regardless of how much they can pay. If you can pay the standard, we trust you will. Your fee is between you and the box.

Pure n Simple.

Yours in outrageous vitality,
Dr. Matt Shifflett, DC

Primary Specialty
Chiropractor
Practice Pure N Simple Family Chiropractic
Gender Male
Years In Practice 22
Services Matthew Shifflett, DC practices at 279 North Main Street, Kilmarnock, VA 22482. Chiropractors diagnose and treat common spinal misalignments that can occur from lifestyle or injuries causing pain, discomfort and degenerative conditions.

Matthew Shifflett, DC may be able to treat; back pain, sciatica, neck pain, shoulder pain, headaches, sports injuries, and auto accident injuries.

To learn more, or to make an appointment with Matthew Shifflett, DC in Kilmarnock, VA, please call (804) 435-2273 for more information.
Consumer Feedback
View All

18

Reviews
Add a Review
Recent Reviews
I felt less pain immediately and look forward to visiting every week day until the pain is gone and I expect to completely recover with Matthew's help. This was my first visit to a Chiropractor and e
by
Kilmarnock resident
xxx.xxx.110.125
February 10, 2012
Recent Polls
Did this provider spend time asking questions and listening to you?
Definitely
by
Anonymous
xxx.xxx.143.49
November 21, 2014
How would you compare this provider to others in his/her field that you have visited?
Wonderful
by
Liz Dawson
xxx.xxx.120.236
July 01, 2014
Add a Review