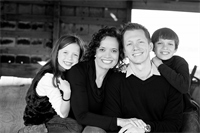 Nearby Specialists - Call Now sponsored
About Jason Jones, D.C.
Jason Jones, D.C. practices as a Chiropractor in Elizabeth City, NC.Jason Jones, D.C. graduated from Palmer College of Chiropractic and has been practicing since 2000.
Primary Specialty
Chiropractor
Practice Optimum Wellness and Rehab Center
Years In Practice 16
Education Palmer College of Chiropractic
Training Brimhall Certified 2007
Services Jason Jones, D.C. practices at 706 W. Ehringhaus Street, Elizabeth City, NC 27909. Chiropractors diagnose and treat common spinal misalignments that can occur from lifestyle or injuries causing pain, discomfort and degenerative conditions.

Jason Jones, D.C. may be able to treat; back pain, sciatica, neck pain, shoulder pain, headaches, sports injuries, and auto accident injuries.

To learn more, or to make an appointment with Jason Jones, D.C. in Elizabeth City, NC, please call (252) 335-2225 for more information.
Consumer Feedback
View All

5

Reviews
Add a Review
Recent Polls
Do you think that the provider's staff are well trained?
Yes
by
Anonymous
xxx.xxx.0.45
April 17, 2014
Did you feel like your pain was lessened after your chiropractic treatment?
Yes
by
Anonymous
xxx.xxx.33.86
September 11, 2012
Add a Review