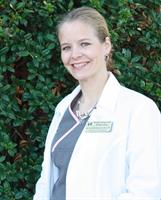 Nearby Specialists - Call Now sponsored
About Heather Wright, DC
Our job is to help you feel better naturally and I cant do that if you dont come in. I think youll find that at Wright Chiropractic Health Center, we do things a bit different. I know when I first went to a chiropractor as an adolescent, I didnt know what to expect. I remember feeling nervous and apprehensive. As a doctor, I want to take that initial trepidation away because I know that chiropractic is one of the safest healthcare fields available. After their first treatment in our office, many people comment, "Is that it?! Wow, that was easy!" You have options in our office- from the goals of your care to how you are adjusted. We strive to provide care is tailored to fit your needs, preferences, and budget. Take the time to cruise our website and become comfortable with me, our office, and the science behind chiropractic. Then call us- so we can start getting you back to living life at your fullest! Dr. Heather Wright, BS,DC,CCEP Why Choose Us? What Makes Wright Chiropractic Health Center Different? Wright Chiropractic is dedicated to addressing the needs of all our patients, from newborns to the elderly, in a caring and calming atmosphere. Effective, Gentler Care There are many Chiropractic methods that do not utilize twisting or high force to perform the manipulation.We specialize in several techniques that are gentle enough for a child and non-rotary in nature. Evidence and Research-Based Care Dr. Wright regularly reviews research and applies it to her day-to-day practice. Coordination of Care There are many research findings that may interest the chiropractic patient. Some are detailed o our website to help you become more comfortable with chiropractic. Certified Care Dr. Heather Wright, BS, DC, CCEP is Parker County's only Certified Chiropractic Extremity Specialist and is well trained in sports injuries, adjusting pregnant women and children. She is a graduate of Palmer College of Chiropractic, the oldest chiropractic school in the world, where she studied on multiple scholarships and graduated with top honors and Summa Cum Laude in 2001. Specific Care Treatment plans at Wright Chiropractic are tailored to patients on a case-by-case basis. With many adjusting techniques, musculoskeletal rehabilitation programs, and therapy options available onsite, you will receive optimal care. Awards 2010 Finalist for the Weatherford Chamber of Commerce Small Business of the Year Award Received Distinguished Service Award by the US Army for philanthropic project supporting troops Voted #1 Chiropractic Office in Parker County in the Weatherford Democrat 2011 Voted one of the top 3 Chiropractors in Parker County in the Weatherford Democrat Poll
Primary Specialty
Chiropractor
Gender Female
Years In Practice 14
Education Tarleton State University- Bachelors in Science Palmer Chiropractic- Doctorate in Chiropractic Council on Extremity Adjusting- Certified Chiropractic Extremity Practitioner
Training BS in ANimal Science/Preveterinary Medicine, Doctorate in Chiropractic
Staff Constance Frantz is our fantastic certified chiropractic Assistant.
Certification Certified Chiropractic Extremity Practitioner
Services
Chiropractic, massage, supplements, pregnancy adjustments, disc pain help, shoulder pain help, rotator cuff rehab, headache and migraine control, alternatives to back surgery
Consumer Feedback
View All

10

Reviews
Add a Review
Recent Reviews
Dr Wright and her staff are great!
I had severe sciatic pain. I could not sit down then it got to the point where it hurt to stand as well. I am very active in weight training and horseback riding. I
They always take that extra step to make me feel special. I always enjoy my appointments here. It made me that much more confident that I was under the care of a professional. They answered my questi
Recent Polls
Does this provider always put the customer first?
Absolutely! They have some of the best customer service I have ever seen
by
Anonymous
xxx.xxx.37.68
January 03, 2013
Did you feel like your pain was lessened after your chiropractic treatment?
Yes, I felt better than I've felt in years when I left!
Add a Review