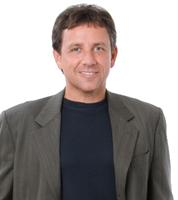 Binder Chiropractic Center
Office
(704) 642-1415
2124 Statesville Blvd., Salisbury, NC 28147
About
Binder Chiropractic Center
Binder Chiropractic Center offers some of the leading chiropractors in Salisbury, North Carolina (NC). They are a family wellness practice that caters to both children and adults, offering chiropractic care, physical therapy, and physiotherapy for a wide range of health issues. The entire team at Binder Chiropractic Center genuinely enjoys helping patients improve and maintain their health without the use of drugs or surgery. Their gentle, safe, and effective adjustments will relieve chronic back pain, migraines, sciatica, neck pain, sports injuries, and more. Binder Chiropractic Center's state-of-the-art facility offers the leading treatments and techniques in the field and was one of the first local chiropractic practices to use high frequency X-rays, to reduce patient exposure and improve diagnostic imaging. The experienced chiropractors make patient safety their number one concern and are dedicated to helping them feel better, maintain good health, and enjoy life with vitality.

If suffering from any type of chronic neck or back pain or needing treatment for sciatica, headaches or joint pain, call experienced chiropractor Dr. Mike Binder at Binder Chiropractic in Salisbury, NC.

Services Binder Chiropractic Center provides comprehensive, thorough care from a team of highly skilled therapists and chiropractors in Salisbury, NC. Their safe and gentle techniques such as pro-adjuster chiropractic care and non-manual adjusting will effectively relieve chronic pain and injuries and help patients live healthier, more active lives. Many health-conscious Salisbury families choose the office of Binder Chiropractic Center for the relief of neck pain, back pain, migraines, sports injuries, sciatica, as well as just a part of living an overall healthier lifestyle. Instead of just treating symptoms, the chiropractors treat the root cause of health problems that will result in long lasting health improvements. Please explore the website to fully understand what makes the experience and results of Binder Chiropractic Center superior and unique from any other chiropractic office in the area.


Consumer Feedback
View all

26

Reviews
Add a Review
Recent Reviews
by
Anonymous
XXX.XXX.86.93
December 27, 2013
by
Anonymous
XXX.XXX.255.99
December 20, 2013
by
Anonymous
XXX.XXX.1.199
September 17, 2013