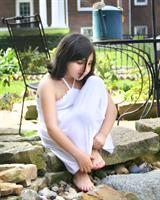 Nearby Specialists - Call Now sponsored
About Florence Peters, D.P.M.
Dr. Florence Peters is a highly skilled podiatrist in Bull Valley, Illinois (IL). Dr. Peters is a premiere foot and ankle specialist who specializes in sports medicine and custom arch support. With over 38 years of experience as a podiatrist, Dr. Florence Peters can help with any foot or ankle problem you might have.

Because Dr. Florence Peters knows that listening to her patients is as important as treating them, you are an important part of your own treatment. An experienced podiatrist knows that foot and ankle problems often lead to issues with knee, hip, and back pain. Dr. Peters knows what to ask and knows what to look for when examining you.

Your feet are in good hands with Dr. Florence Peters, a caring podiatrist in Bull Valley, IL. Call today for an appointment: 847-579-0445.

Office located at
5435 Bull Valley Rd
Suite 124
McHenry, IL
Primary Specialty
Podiatrist
Practice Florence Peters D.P.M. LLC
Gender Female
Years In Practice 40
Payment Options
Affordable payment plans available
Services Dr. Florence Peters is a podiatrist who can help with a variety of conditions; when appropriate she utilizes a hyperbaric chamber for conditions such as ankle ulcers, infections, fungus, athletes foot or for the treatment of a diabetic foot.

If you need the services of an expert foot and ankle doctor contact Dr. Florence Peters, a highly reputable podiatrist in Bull Valley, IL: 847-579-0445.
Consumer Feedback
View All

2

Reviews
Add a Review
Recent Reviews
Dr. Peters was able to look at an x-ray that someone else had pronounced "clean" and see the cause of my pain and what needed to be done to clear it up. Very happy with her skills, knowledge and attit
by
Marcia
xxx.xxx.156.255
October 23, 2013
Matt,

Dr. Peters is incredible. When she says "I am a patient advocate" and that her "patients are her priority", she means it.

I was trying out for a minor league baseball team.<
Add a Review