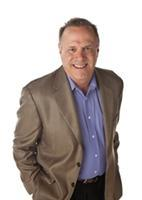 About Joel Klein, MD
After practicing conventional medicine "alone" for the first 15 years of his medical career, this board certified MD, frustrated with traditional medicines limitations- started incorporating holistic therapies and nutritional strategies to his primary care practice. That was over a decade ago. Today, Dr. Klein successfully blends main stream medicine with the best evidence-based, patient proven, non invasive complementary therapies to treat many conditions that, if left untreated, could lead to more serious illness. With an emphasize on early and agressive treatment, Dr. Klein, can get you in the peak of health- fast!
Primary Specialty
General Practitioner
Practice Ventana Wellness PC
Gender Male
Services
Dr. Klein is accepting new patients who have the intuitive sense that there must be a better way... something healthier. Now seeing patients for conditions like low thyroid, weight gain, fatigue, stress, adrenal issues, hormone imbalances, and more! Dr. Klein is also very successful in reducing, and possibly even eliminating, the need for prescription medications for many of his patients.
Additional Services Preventative Medicine, Nutritional Counseling & Guidance, Hormone & Thyroid Balancing, Stress Reduction, Adrenal Fatigue, Weight Management, Inflammatory Conditions
Consumer Feedback
View All

12

Reviews
Add a Review
Recent Reviews
I have already recommended Dr. Klein to my friends and loved ones. I was impressed with his care and treatment! Holistic care is of critical importance ... Read more
by
BE Ferguson
XXX.XXX.156.225
March 12, 2014
Recent Polls
Did this doctor answer all of your questions?
Yes
by
Anonymous
XXX.XXX.0.32
May 09, 2014