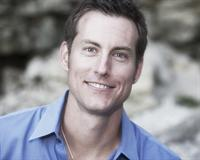 Nearby Specialists - Call Now
About Corey Priest, D.C.
Functional Medicine and Chiropractic specialty
Primary Specialty
Chiropractor
Practice Wellness Dimensions, LLC
Gender Male
Years In Practice 18
Services Corey Priest, D.C. practices at 8717 West 110th Street Suite 270, Overland Park, KS 66210. Chiropractors diagnose and treat common spinal misalignments that can occur from lifestyle or injuries causing pain, discomfort and degenerative conditions.

Corey Priest, D.C. may be able to treat; back pain, sciatica, neck pain, shoulder pain, headaches, sports injuries, and auto accident injuries.

To learn more, or to make an appointment with Corey Priest, D.C. in Overland Park, KS, please call (913) 906-7788 for more information.
Additional Services Functional and Integrative Medicine
Consumer Feedback
View All Reviews
Add a Review
Recent Polls
Did this provider leave you unattended for an extended period of time?
Not at all! They were always present and attentive