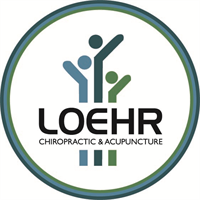 More Nearby
About Steven Baca, D.C.
The team at Loehr Chiropractic & Acupuncture doesn't just take care of your back and say "goodbye". We care for your family from conception to college. We are here for your family whether you are having difficulty becoming pregnant and want to try fertility acupuncture, your pregnant,you need nutritional guidance, or your growing athlete needs assistance preventing or recovering from an injury. Our wide range of specialized services make us a unique choice by empowering your family to live naturally
Primary Specialty
Chiropractor
Practice Loehr Chiropractic & Acupuncture
Gender Male
Services
Loehr Chiropractic and Acupuncture, located in Southeast Springfield, MO, provides chiropractic manipulation, acupuncture, and massage to patients while specializing in women's health, pregnancy, holistic pediatrics, internal medicine, decompression therapy, sports injury prevention, and rehab. We also offer ultrasound therapy, cold laser therapy, and fertility acupuncture.
Additional Services Internist, Nutrition, Acupuncture