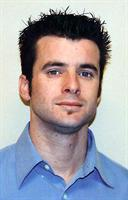 Nearby Specialists - Call Now sponsored
About Daniel Secrest, D.C.
Daniel Secrest is a chiropractor in Scottsdale, Arizona (AZ). Dr. Secrest was the first certified health care professional in the Phoenix-Scottsdale metropolitan area to offer a unique combination of advanced chiropractic treatments in a standing or sitting position as opposed to the prone position. Dr Secrest can help to treat headaches and migraines, fibromyalgia, neck and back pain and menopause. As a skilled chiropractor, Dr. Secrest believes in a multi-disciplined approach to health care. While performing his chiropractic exams on patients, he is also vigilant about observing abnormalities that may be better addressed by a medical physician or other holistic provider, and keeps a list of preferred providers that he can refer his patients to. In addition to practicing as a chiropractor in Scottsdale, Arizona (AZ), Dr. Daniel Secrest mentors doctors across the country in the use and application of the Koren Specific Technique.

For a chiropractor in Scottsdale, Arizona (AZ) with a touch and manner gentle enough for babies and pregnant mothers, yet firm enough for construction workers and professional athletes, call Dr. Daniel Secrest today.
Primary Specialty
Chiropractor
Practice Secrest Family Chiropractic
Gender Male
Years In Practice 15
Education Doctorate of Chiropractic, Life University

Bachelors Degree, Long Island University
Training Koren Specific Technique, Graston Technique, Applied Kinesiology, Cox Decompression Therapy, Laser therapy, Kinesio Taping
Certification Koren Specific Technique, Applied Kinesiology, Graston, Cox
Services At Secrest Family Chiropractic, where Dr. Daniel Secrest practices as a chiropractor in Scottsdale, Arizona (AZ), a holistic approach to health care and chiropractic is used, and they have developed a reputation for combining unique and advanced protocols in a clinical setting to provide support for patients with learning disabilities. Dr. Secrest treats patients suffering from various chronic conditions such as headaches and migraines, fibromyalgia, neck and back pain and menopause. He has also developed the 90-Second Armchair Workout, a clinical adjunct to a new breathing protocol, Zou Hypoxicology Technique (ZHT).

Dr. Daniel Secrest and his team are proficient in the Graston Technique for the treatment of post-operative scar tissue, tendonitis, stress knots and sports-related extremity injuries. Dr. Secrest considers posture correction one of his major goals for patients, especially those injured in auto, work or home accidents.

For the top chiropractor in Scottsdale, Arizona (AZ), please call Dr. Daniel Secrest at Secrest Family Chiropractic to receive a free consultation.

Consumer Feedback
View All

10

Reviews
Add a Review
Recent Reviews
I was so AMAZED with the progress I was able to make after visiting them. All my questions were answered, and I feel a lot more confident and hopeful about the future. I got an appointment quickly. I
by
Rebecca
xxx.xxx.43.117
January 22, 2013
They make an extra effort to communicate with their patients, and even updated me every time I visited about where I was at in the recovery process and how much progress I had made. It was encouraging
Recent Polls
Was the provider's staff welcoming to you?
Yes
by
Anonymous
xxx.xxx.114.189
June 28, 2014
Does this provider return your phone calls?
Promptly
Add a Review