Ashley Karr, MS, CEAS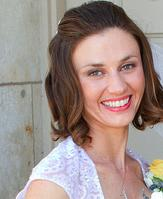 Ashley Wellness Coaching
Office
(319) 459-1282
90 Circle Drive #10
North Liberty

,

IA

52317
Primary Specialty
Counselor
Practice
Ashley Wellness Coaching
About
Ashley Karr, MS, CEAS
Ashley Karr is a wellness coach in North Liberty, IA who believes in the saying that laughter really is the best medicine. Ashley Wellness Coaching focuses on helping women and men of all ages live healthy, happy lives. Ashley's fun and open-minded approach teaches her clients how to balance life, work, and other stressors and develop a new outlook on life that will revive them physically and emotionally. As a wellness coach in North Liberty, IA, Ashley specializes in senior counseling, stress counseling, single mother counseling, work life balance, and helping individuals who just want to feel better. Ashley Wellness Coaching doesn't work in the traditional counselor approach, which focuses on fixing a problem and then moving on, but rather healing from the inside out. Throughout counseling clients are encouraged to laugh more, make self care a priority, and be kinder to themselves. Ashley's wellness coaching techniques are founded in academic research, as well as practical experience and have helped many individuals regain the joy in their lives that was long ago lost.

If seeking a coach or counselor in North Liberty, IA please contact Ashley Karr at Ashley Wellness Coaching today.

Services
As a coach in North Liberty, IA, Ashley Karr takes a unique approach to counseling and coaching by teaching her clients that it is the small things in life that really matter. She believes in making every opportunity in life a positive one, such as seeing rain as an opportunity to splash through puddles and a flat tire a chance to meet the locals. Ashley Wellness Coaching offers one-on-one wellness coaching via the telephone or Skype, digital products and online learning programs, workshops, and events. Ashley is experienced in helping women of all ages on a variety of issues, senior counseling, single mother counseling, and stress counseling. Her supportive and open-minded approach encourages clients to create realistic goals and reach their full potential.