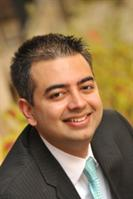 Nearby Specialists - Call Now sponsored
About Seemal Desai, MD
Seemal Desai, MD practices as a Dermatologist in Plano, TX.
Primary Specialty
Dermatologist
Practice Innovative Dermatology, PA
Gender Male
Services Seemal Desai, MD provides dermatology services in Plano, TX. A Dermatologist is trained in skin care. A dermatologist is concerned with maintaining healthy skin, nails and hair as well as diagnosing and treating skin conditions and diseases. They also correct disfigurements, blemishes and scars. You might see a dermatologist for acne, or see a dermatologist for dermatitis.

Please call Seemal Desai, MD at (214) 919-3500 to schedule an appointment in Plano, TX or call for more information.