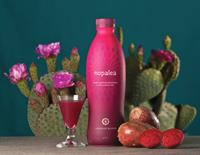 TriVita, Inc.
Office
(800) 991-7116
ID #13621138, Chicago, IL 60654
About
TriVita - Experience Wellness
TriVita, Inc. offers breakthrough wellness solutions from experienced nutritionists in Chicago, IL, for those looking to feel better, perform better, and enjoy life more than ever. The nutritionists at TriVita, Inc. have already helped thousands of people reach greater wellness, whether it be emotional, spiritual, or physical health. All of TriVita, Inc.'s products including weight loss supplements, nutritional supplements, and their latest product Nopalea, are feature physician-approved formulas using unique nutrient delivery methods, purest natural ingredients, and third-party testing and certification. Individuals from all over the Chicago, IL area have experienced the incredible effects of Nopalea such as pain relief, weight loss, increased energy, and overall better health. The skilled professionals at TriVita, Inc. are passionate about guiding new and current clients on their journey towards greater wellness and a better life.

If seeking a nutritionist in Chicago, IL for men's health or women's health, please call (800) 991-7116 to get started with TriVita, Inc, or visit their website for more information. Use Reference ID# 13621138 when talking to our Customer Service Specialists.

Services As the leading nutritionists in Chicago, IL, TriVita, Inc. is dedicated to helping their clients feel better by enhancing their physical, emotional spiritual, and financial health. TriVita, Inc. products such as Nopalea, have proven beneficial for women's health, men's health, increased energy, chronic pain, and inflammation relief among other things. TriVita, Inc. uses only the highest quality ingredients in their products, which are backed by a 60-day complete satisfaction guarantee. Please call today to learn more about Nopalea in Chicago, IL, and why so many people are now including it in their health regimes.