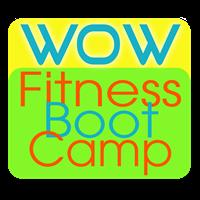 About Hristo Hristov, Founder/Owner
On a mission to unleash your wellness.

The 3 Pillars in wellness:

1 Complexity Conditioning,
2 Premium Nutritional Fuel,
3 The Mental Edge

Are you ready to unleash your wellness? Thats what I do. Im fortunate to be able to pursue this both personally and professionally, with my business Higher Level Fitness.

We see the word wellness everywhere. Even the traditional medical community is wearing out the wellness slogans. But the shocking truth is, the key to fitness and wellness cannot be found at the local outpatient clinic, drug store or gym.

FEW PEOPLE EVER ACHIEVE TRUE WELLNESS. My mission is to change that.

Im sharing with you my unique approach, which is proven to produce fast and dramatic results. A quick preview of the Three Pillars of Higher Level Wellness:

1. Complexity Conditioning. A custom-designed orchestration of movements that engage muscle systems for optimum fitness conditioning. This works faster and delivers more results than any machine or repetitive workout.

2. Premium Nutritional Fuel. The right combination of what to eat, when to eat, and how to include essential supplementation to achieve your goals. This is often weight loss, but overall vitality is revved up as well.

3. The Mental Edge. Learn the secrets athletes use to gain powerful advantage in the mental aspect of your game. Your life becomes a series of wins.
Its waiting there inside. The fit and fabulous body. The sharp, quick mind. The soaring spirit that elevates life to a higher level.

If you are in the Chicagoland Fox Valley suburbs, I offer personal training in my Boot Camps, private or semi-private sessions. But to further my bigger mission, Ill share my secrets with you here. STAY TUNED.
In case you are wondering, I have all the creds to back this stuff up. BA, NASM, ACE, and thousands of hours in the passionate pursuit of knowledge through books, seminars, videos, and interviews. Most importantly, Ive personally helped more than 327 people and counting.

Primary Specialty
Personal Trainer
Practice WOW Fitness Boot Camp
Services Hristo Hristov, Founder/Owner is a Personal Trainer in Saint Charles, IL. Personal Trainer provides fitness counseling, training, fitness trainer, exercise, workouts, personal trainer.

Please call Hristo Hristov, Founder/Owner at (815) 757-4876 to schedule an appointment in Saint Charles, IL or to get more information.
Additional Services Personal Training, Fitness Boot Camps, Weight Loss, Safe and Effective Exercise Program Design
Consumer Feedback
View all

4

Reviews
Add a Review
Recent Reviews
First off...this is not "Boot Camp". I've done boot camps in the past, and typically boot camps are exercise classes where you are completely worked, pushed and within a few weeks you start seeing muscle tone and results! Not this place. The "exercises" are by no means pushing you to the limit. Sure, it might get your heart rate up...but when I asked about us focusing on certain muscle groups...I was told that is only done in private training sessions. I went here for months and never saw the kind of results I expected from what is advertised as Boot Camp...or what you would expect to see after paying these prices he charges. Most of the women in the class are older, and mostly very out of a shape...so perhaps this is perfect for them to start slowly and get on the right track to better health. However, if you are someone who regularly works out, and is looking to get toned up within a couple months...this isn't the place. They don't practice the kind of exercises that would get you to that point. Hristo is also very rude, and talks/preaches the entire time you are trying to work out! He won't shut up! I also had a medical issue come up where I needed to stop going all together and he would not let me out of my contract, The only reason I kept going was because I was locked into the contract. No offense, but there were women there who had been going for several months. All of them look the same. None of them lost weight or looked toned...you would think after all that time you would see results! Myself included. DO NOT WASTE YOUR MONEY!!
by
Confidential
XXX.XXX.202.7
September 02, 2014
If I could give Hristo Hristov and WOWfitness ZERO stars I would! It started back on November 28, 2012 when I purchased 2 Groupon vouchers each for a 5-week women's bootcamp. No problem there. Hristo's website clearly stated childcare is provided so we women can work out. Great, or so I thought. I "registered" and filled out the web form indicating my workout day and time preference. I also indicated I would be using the childcare for my 2-year old daughter. Hristo emailed me back and thus began the saga of getting Hristo to fulfill his obligation to provide childcare. He told me the child room is large and has big windows so we can safely see our kids while we work out. He told me the advertisement of providing childcare does not mean there is a babysitter or it is supervised. It's just a room for you to drop off your kids. He told me lots of women bring their very young kids there and they safely play unsupervised. He is nuts! I guess leaving your child alone is still legal in Bulgaria, but not here in the U.S.A. He should not be allowed to operate under the guise he offers childcare. He is a bait and switch liar and you should kick him off your site!
by
93badger
XXX.XXX.78.160
January 02, 2013
Did this provider answer all of your questions?
Yes
Was this provider's staff friendly?
Yes
Did you leave the office feeling satisfied with your visit?
Yes
Was this provider's office easy to locate?
Only with clear directions