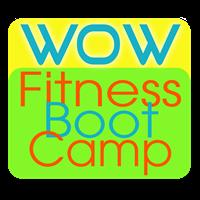 About Hristo Hristov, Founder/Owner
On a mission to unleash your wellness.

The 3 Pillars in wellness:

1 Complexity Conditioning,
2 Premium Nutritional Fuel,
3 The Mental Edge

Are you ready to unleash your wellness? Thats what I do. Im fortunate to be able to pursue this both personally and professionally, with my business Higher Level Fitness.

We see the word wellness everywhere. Even the traditional medical community is wearing out the wellness slogans. But the shocking truth is, the key to fitness and wellness cannot be found at the local outpatient clinic, drug store or gym.

FEW PEOPLE EVER ACHIEVE TRUE WELLNESS. My mission is to change that.

Im sharing with you my unique approach, which is proven to produce fast and dramatic results. A quick preview of the Three Pillars of Higher Level Wellness:

1. Complexity Conditioning. A custom-designed orchestration of movements that engage muscle systems for optimum fitness conditioning. This works faster and delivers more results than any machine or repetitive workout.

2. Premium Nutritional Fuel. The right combination of what to eat, when to eat, and how to include essential supplementation to achieve your goals. This is often weight loss, but overall vitality is revved up as well.

3. The Mental Edge. Learn the secrets athletes use to gain powerful advantage in the mental aspect of your game. Your life becomes a series of wins.
Its waiting there inside. The fit and fabulous body. The sharp, quick mind. The soaring spirit that elevates life to a higher level.

If you are in the Chicagoland Fox Valley suburbs, I offer personal training in my Boot Camps, private or semi-private sessions. But to further my bigger mission, Ill share my secrets with you here. STAY TUNED.
In case you are wondering, I have all the creds to back this stuff up. BA, NASM, ACE, and thousands of hours in the passionate pursuit of knowledge through books, seminars, videos, and interviews. Most importantly, Ive personally helped more than 327 people and counting.

Primary Specialty
Personal Trainer
Practice WOW Fitness Boot Camp
Services Hristo Hristov, Founder/Owner is a Personal Trainer in Saint Charles, IL. Personal Trainer provides fitness counseling, training, fitness trainer, exercise, workouts, personal trainer.

Please call Hristo Hristov, Founder/Owner at (815) 757-4876 to schedule an appointment in Saint Charles, IL or to get more information.
Additional Services Personal Training, Fitness Boot Camps, Weight Loss, Safe and Effective Exercise Program Design
Consumer Feedback
View All

6

Reviews
Add a Review
Recent Reviews
Higher Level Fitness training with Emperor/Coach Hristo is a gift .A gift ,because the training is excellent. Emperor always keep his clients knowledgeable of healthy living through his proven syst
Recent Polls
Did this provider answer all of your questions?
Yes
Did this provider ever dismiss your concerns as unimportant?
Never, they go out of their way to address every concern of mine immediately
Add a Review