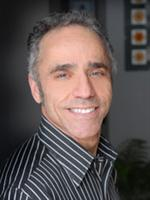 About Shiloh Lieberman, DDS
From dental implants to dentures, extractions to teeth whitening, Invisalign to sleep dentistry to TMJ Therapy... for over two decades, residents of Schenectady, Albany, Saratoga and the Capital District have relied on Dr. Shiloh Lieberman and Capital Smiles for gentle, restorative dentistry.
Through safe, effective sedation dentistry, we can comfortably reverse years of dental damage and deterioration, often in one visit. Dont let fear or embarrassment keep you from getting the dental care you need. At Capital Smiles, we never lecture or judge. We provide personalized care to help you regain your treasured smile.
From your first visit to our Schenectady dental office, youll be treated as a family member. Our philosophy is simple you come first. From our soothing dcor and spa-like amenities to our courteous, enthusiastic staff, weve created a safe, comfortable environment where youll always receive the personal attention you deserve. Our entire team keeps pace with dental technologies and therapies to bring you the best and most comfortable of what modern dentistry has to offer. Whether you need a checkup or extensive comprehensive dental treatment, youll receive the quality care you need for a healthy, lasting smile.
Primary Specialty
Dentist
Practice Capital Smiles
Gender Male
Services Shiloh Lieberman, DDS is a dentist/dental office located in Schenectady, NY 12309. A dentist is trained to diagnose, treat, and prevent diseases of the gums, teeth, and jaw.

Please call Shiloh Lieberman, DDS at (518) 374-0317 to schedule an appointment in Schenectady, NY or get more information.
Consumer Feedback
View all

4

Reviews
Add a Review
Recent Reviews
They always go above and beyond to make sure I understand every single detail about my dental procedures. I'm always able to get all my questions answered, and I'm never nervous about starting a procedure. The dentist and staff were so friendly and accommodating. I have never felt more welcome at a dental appointment! I got an appointment quickly. I've never had to wait too long. Their staff is the most friendly, welcoming staff I've ever dealt with. They are so warm and professional, and make the whole experience that much better. One thing I love about them, is that they're always willing to ask for other qualified professionals' advice when they don't have an answer for my question. I never have to worry about them giving me a wrong answer just because they weren't willing to ask for help.
I feel like my appointment was pointless. I felt like they were only interested in charging me for services, and had no real interest in me as a dental patient. I would never refer any of my family and friends to go here. If I had know how terrible they were I never would have gone. They kept suggesting services and I felt they were just trying to get me to buy into services that I didn't need. They refused to give me the "plan" that they had worked up. I was completely unsatisfied with my visit. Waste of time and money if you ask me. And when I wanted my xrays, that I had already paid for, to go to another dentist, they charged me another $15 . They left me with a dirty feeling and I wanted to get away as soon as I could.
The office is pretty, the coffee is really good, the staff are super-nice and always make me feel welcome. They joke around a lot in there and I like that. Dr. Lieberman is a great guy- he always listens and seems to really care about you. They're really gentle and take a lot of care to make sure you're comfortable. The doctor has always gone over with me what he sees in my xrays and tells me what he thinks I should do about it, but he doesn't pressure me. I completely trust everybody there and I've recommended them anytime I've heard someone say something bad about their dentist because I have nothing bad to say about mine!
by
elsbeth
XXX.XXX.119.172
October 05, 2012