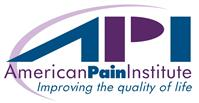 About MIGUEL DOMINGUEZ, md
MIGUEL DOMINGUEZ, md practices as a Pain Management Specialist in El Monte, CA.
Primary Specialty
Pain Management Specialist
Practice American Pain Institute
Gender Male
Services American Pain Institute provides pain management in El Monte, CA. A Pain Management Specialist is a physician who has four extra years learning anesthesiology and pain medicine to help patients with pain management.

Please call MIGUEL DOMINGUEZ, md at (626) 279-1855 to schedule an appointment in El Monte, CA or to get more information.