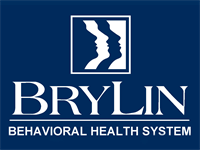 About Psychiatric Hospital
The regions only private provider of mental healthcare and outpatient substance abuse care.

Company description:
*** BryLin Behavioral Health System is the only private treatment system in WNY that provides a comprehensive continuum of mental health care and outpatient substance abuse care.

* BryLin Hospital – Inpatient Mental Health Care
BryLin operates an (88) bed Inpatient Acute Care Psychiatric Hospital where care is provided for children, as young as six years of age, adolescents, and adults. On the (20) bed Child and Adolescent Unit, age specific treatment is provided in a safe, supportive, and structured environment for kids who are experiencing acute emotional and behavioral disorders.

On the (68) bed Adult Unit, treatment focuses on psychiatric stabilization and symptom management for people suffering from individual or dual diagnosis psychiatric disorders. A diverse choice of therapeutic treatment options are designed to enhance the quality of life of patients who are experiencing acute psychiatric distress, such as major depression, anxiety disorders, bipolar disorders, post traumatic stress disorder (PTSD) and more.

BryLin Behavioral Health Center:
* Outpatient Mental Health Care for Adults
At BryLin's Behavioral Health Center, in Williamsville, outpatient mental health care is provided for adults eighteen years of age and older. Comprehensive, integrated mental health care is provided for adults struggling with a variety of mental health concerns. Treatment programs are tailored to the individual needs of the clients focusing on strengths and recovery.

* Outpatient Substance Abuse Care for Adolescents and Adults
Outpatient substance abuse care is also provided for adolescents and adults.
Programming is designed to help clients achieve a healthy, productive, and fulfilling lifestyle without the use of alcohol or drugs. As clients leave treatment and continue their journey of recovery, the use of self help groups and community supports is encouraged.

FREE weekly family groups are available every Monday from 6-7pm.
Primary Specialty
Psychiatrist
Practice BryLin Hospital
Years In Practice 60
Staff A comprehensive team of mental health professionals, including: psychiatrists, psychologists, psychiatric nurse practitioners, RN's, LPN's, mental health techs/aides, therapeutic activity specialists, and many more.
Affiliations Licensed with the State of New York Office of Mental Health (OMH) and the Office of Alcohol and Substance Abuse Services (OASAS).
Payment Options
We accept most insurances and Medicare. Some Medicaid restrictions may apply.
Services
Mental Health and Outpatient Substance Abuse Care with specialized programs available for children, adolescents, adults and older adults.
Additional Services Mental Health, depression, bipolar, anxiety, suicide, behavioral health
Consumer Feedback
View All

21

Reviews
Add a Review
Recent Reviews
This was the best inpatient care I could have expected. The staff was very caring and treated me like a person, with dignity!
I was referred to the outpatient clinic following hospitalization and
by
ANONYMOUS
XXX.XXX.112.90
January 06, 2015
to little structure. to much free time and not enough treatment. to many security gaps. could EASILY be assaulted! Very unpleasing environment to the eye.Needs some serious updating to make it an ast
by
joe blo
XXX.XXX.227.164
November 17, 2014
Recent Polls
Does this provider have a good professional reputation within your community?
Somewhat
by
Anonymous
XXX.XXX.99.229
July 24, 2014
Would you recommend this provider to someone who asks for a referral?
Yes
by
Anonymous
XXX.XXX.195.95
June 28, 2014
Add a Review