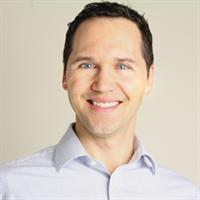 About David McCallum, L.Ac., LMT
National Board Certified and Licensed Acupuncturist (CT and NY), Licensed Massage Therapist and practicing Chinese Herbal Medicine.
Primary Specialty
Acupuncture Specialist
Practice David McCallum, L.Ac., Acupuncture
Gender Male
Training Masters Degree in Traditional Chinese Medicine, Nanjing University, China.
Services David McCallum, L.Ac., LMT is an Acupuncturist or Acupuncture office in Simsbury, CT. Call David McCallum, L.Ac., Acupuncture at (860) 408-9110 for a detailed description of the services offered.

Acupuncturist like David McCallum, L.Ac., LMT offer services that often include facial renewal acupuncture, cupping, moxibustion, Gua Sha, Zen Shiatsu, Chinese herbal formula, herbal medicine, smoking cessation and Traditional Chinese Medicine (TCM). Talk to the staff at David McCallum, L.Ac., Acupuncture for information about your acupuncture needs in Simsbury, CT.
Consumer Feedback
View all

16

Reviews
Add a Review
Recent Reviews
I went To David for a lingering ankle issue. Not only did he improve my ankle issue but he addressed a major hip problem I had, and I felt immediate pain relief. I haven't had a problem since. With David there is no up-sell, no smoke and mirrors, Just straight forward acupuncture at its finest. David is THE BEST!

David is a professional and a healer. I absolutely trust him with my care.
I went to David for "incurable Migraines" according to my doctors. He put me at ease right away and explained things that my doctors didn't even know. After a couple of treatments my Migraines are GONE! If you have migraine headaches you HAVE to see David McCallum, he is a god send!
by
spatterson
XXX.XXX.10.250
August 30, 2012