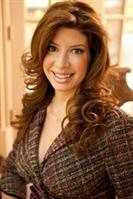 Nearby Specialists - Call Now sponsored
About Allison Singer, MD
Dr. Allison Singer is excited to join North Texas Dermatology in July 2011. She brings over 12 years of experience from her successful Dallas practice.
Dr. Singer received, with honors, her Bachelor of Science degree in Biology at Tulane University. She then attended The University of Texas at Houston Medical School where she received her Doctor of Medicine degree, graduating with honors and membership in Alpha Omega Alpha, an honorary medical society. She remained in Houston to complete her internship in Internal Medicine at The University of Texas Health Science Center at Houston.
Dr. Singer then moved to Dallas to train in dermatology at Southwestern Medical School, where she served as chief resident at Parkland Memorial Hospital during her senior year. She finished her training in 1999 and remained on the faculty of Southwestern as a Clinical Assistant Professor in Dermatology for one year prior to going into private practice.
Dr. Singers professional interests include the medical treatment of skin disorders as well as pediatric and adolescent dermatology. She has additional interest in the prevention and treatment of skin cancers, nutritional supplementation for optimal health and cosmetic dermatology.
Dr. Singer has been honored as a D magazine Top Doctor, and appeared as a medical expert contributor in D Beauty, Cooking Light, People.com and Instyle.com. She is also a three time beauty contributor for In Style Magazines Best Beauty Buys annual issue. Dr. Singer was the dermatology expert selected for Lucky Magazines Upfront Event in New York providing skin care consultations to celebrities, publicists, media and VIPs.
She values compassionate care and the long term relationships she builds with her patients. She also enjoys spending time with her husband Randy as well as exercising, personal nutrition and keeping fit.

Primary Specialty
Dermatologist
Practice North Texas Dermatology
Gender Female
Education U Of Tx Med Sch At Houston, Houston Tx 77225
Training Univ Tx Southwestern Med Sch, Dermatology; Mem Hermann Hlthcare Sys, Internal Medicine
Services
Dr Allison Singer and the staff at North Texas Dermatology specialize in skin care for the entire family. They are specialists in acne, rashes, moles, skin cancers, actinic keratoses, atopic dermatitis/eczema as well as mole checks. Please call today for an appointment to get your needs addressed and resolved.
Consumer Feedback
View All

19

Reviews
Add a Review
Recent Reviews
I had to take my 17 yr old daughter to see Dr. Singer because we thought she was having an allergic reaction to something making her face swell and turn red. Her staff was extremely concerned and got
by
Denise
xxx.xxx.199.144
February 13, 2014
Dr. Singer was above and beyond what I expected in a doctor. It felt like going to have a visit with a friend. She took her time and answered all my questions regarding my skin care. I felt very comfo
by
Beckzlite
xxx.xxx.193.5
April 03, 2012
Recent Polls
Did you leave the office feeling satisfied with your visit?
Completely!
by
Anonymous
xxx.xxx.2.35
April 21, 2014
Does this provider give unbiased advice?
Absolutely! I always get sound, helpful, and completely unbiased advice!
by
Anonymous
xxx.xxx.10.63
November 13, 2013
Add a Review