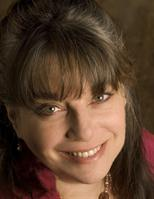 About Jody Eisemann, Licensed Acupuncturist
Jody Eisemann, L.Ac., NCCAOM; is a fully trained licensed acupuncturist with over 18+ years of experience. She has successfully used acupuncture to treat numerous and varied healthcare conditions and specializes in treating all kinds of pain with immediate and effective results.

Jody graduated from the New England School of Acupuncture. She is the former secretary and president of the CT Society of Acupuncture and Oriental Medicine and is licensed by the state of Connecticut.

She has studied for many years under Dr. Richard Tan from San Diego and uses his highly effective and quick techniques extensively in her practice.

Primary Specialty
Acupuncture Specialist
Practice Acupuncture
Gender Female
Services Jody Eisemann, Licensed Acupuncturist is an Acupuncturist or Acupuncture office in SOUTHPORT, CT. Call Acupuncture at (203) 254-6596 for a detailed description of the services offered.

Acupuncturist like Jody Eisemann, Licensed Acupuncturist offer services that often include facial renewal acupuncture, cupping, moxibustion, Gua Sha, Zen Shiatsu, Chinese herbal formula, herbal medicine, smoking cessation and Traditional Chinese Medicine (TCM). Talk to the staff at Acupuncture for information about your acupuncture needs in SOUTHPORT, CT.
Consumer Feedback
View all

5

Reviews
Add a Review
Recent Reviews
by
Margo Meeker
XXX.XXX.40.132
July 19, 2014
by
Anonymous
XXX.XXX.176.155
February 08, 2014
by
Anonymous
XXX.XXX.33.174
May 08, 2013