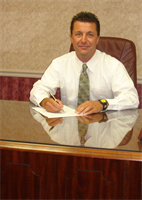 Nearby Specialists - Call Now sponsored
About Brian Broskoskie, DC
We are located below The Shops at the Cultered Pearl. We are proud to provide the most state-of-the-art chiropractic care available, and it is our top priority to promote the well-being of our valued practice members. We are confident that you will feel right at home in our office as we welcome all members as if they were family.

Primary Specialty
Chiropractor
Practice Results Chiropractic Center
Gender Male
Years In Practice 21
Education Sherman College
Certification Board Certified X-ray
Board Certified Videofluoroscope
Board Certified in Adjunctive Procedures
Board Certified in Delaware
Board Certified in Pennsylvania

Payment Options
Cash, check, credit card
Services
Dr. Brian Broskoskie is a chiropractor in Rehoboth Beach that specializes in 21st century methods to deliver the most accurate effective chiropractic care available. We NEVER twist, pop, or crack the patient. Rather, we use the most technologically advanced techniques found in the field. Dr. Broskoskie has helped restore patient's health for the past 18 years of his practice. Our goal is to get you well as soon as possible and keep you well so you can experience your full potential.
Consumer Feedback
View All

3

Reviews
Add a Review
Recent Reviews
I absolutely cannot recommend Dr. Brian's practice enough!

Let me begin with my not so positive experience with Chiropractors locally...I have visited a fair share of chiropractors that claim to care
I am going to refer everyone I know here. I absolutely love this place. I love how attentive they are here. Their full attention is always on me and it makes me feel like I am not just another patient
by
Anonymous
xxx.xxx.147.131
June 17, 2013
Add a Review