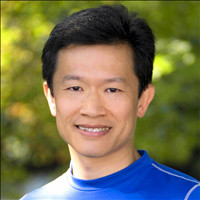 Bey
Hometown:
Denville, NJ United States
Occupation:
Certified Personal Trainer
About Bey
Beyond Fitness Solutions, LLC — a premier in-home fitness training and lifestyle coaching company serving Morris County and surrounding areas in New Jersey.

We provide in-home personal fitness training, backyard boot camp, wellness and lifestyle coaching, and fitness and weight-management seminar. We specialize in helping busy, working professionals who want safe, effective workouts with maximum results in minimum time.

C. Carey Yang, Your Dream Body WorkoutXpert(TM), is a certified personal trainer, fitness boot camp instructor , owner and founder of Beyond Fitness Solutions, LLC. He is the creator of the 6-Step Dream Body BlueprintTM Body Transformation System.

To learn more about lifestyle and wellness coaching, personal fitness training and nutritional counseling and to sign up for a free monthly e-zine, receive free fitness and fat loss e-books, and schedule a complimentary consultation, visit <url removed>.
Bey's Interests
Our style of fusion workout adapts and integrates martial arts, Pilates and yoga into training routine for muscle balance, strength, flexibility and core stabilization.