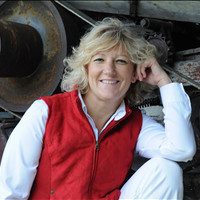 Melody Lyn
Hometown:
Toledo, Oh United States
Occupation:
Massage Therapist, Instructor, Speaker
About Melody Lyn
Currently a Massage Therapy Instructor, Speaker and Creator of Massage in Motion. Licensed by the State of Ohio Medical board and am a standing member of the AMBP. I am a practitioner of Sports Massage, Thai, Dynamic Myofascial Release and a Clinical Massage Therapist specializing in the treatment of sports related injuries. I have been known to work in Corporate offices, Church fundraisers and scrapbooking retreats. I have experienced working on professional athletes both Olympic and Collegiate. My office is located in West Toledo near the Botanical Gardens and Wildwood Athletic Facility.
Melody Lyn's Interests
Love the outdoors, photography birding, walking, gardening, camping, cycling and hanging out by the water especially the beach. I love to read, write poetry, create new things.