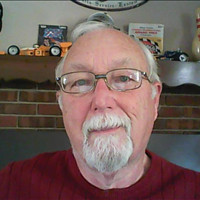 Tom Blair
Hometown:
Littleton, Co United States
Occupation:
Relationship Coach
About Tom Blair
Internationally read author.
Retired Educator
Certified coach with areas
of study that include: Relationship Coaching, Life Coaching, , Wellness Coaching and more.

When your relationship is crashing, when love seems to be fading, you can still save it. You can still have the love and passion. You can save your relationship. It is not too late.

Love is based on having certain needs met. When those needs are not being met, love fades. I can help you see what needs are not being met and how to address them. It is not too late, you can rebuild the love and the passion. And it can last a life time.


Tom Blair's Interests
I am a Relationship Coach specializing in helping couples reinvigorate their relationships and recapture the joy of life.

I bet you are asking yourself…"What is a Relationship Coach?"
"What is the difference between a coach and a therapist?"
Relationship Coaching does not focus on "why" but rather "what now?"
The coaching process asks you to look forward to your future, not focusing on your past!


Relationship Coaches help you change your problems into goals.
Coaching is well suited to a goal-oriented person who prefers to take responsibility for their actions and outcomes.
Coaches work with "highly-functioning" people. This means that the assumption is that the client is healthy, willing, and fully capable of achieving their goals. Clients simply need guidance and encouragement.


The Coaches at Changes Coaching offer affordable, practical, and solution-focused coaching to help you design a happier, healthier life and relationship. Our areas of expertise include interpersonal, family, and personal relationship coaching.

Call us at 321-216-8506 to start re-designing your life!