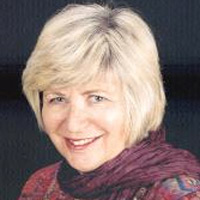 About Janet_Levine
JANET LEVINE (www.JanetLevine.com) is an author, educator, and presenter. She is the author of "Know Your Parenting Personality: How to Be the Best Parent you Can Be", John Wiley in 2003. "The Enneagram Intelligences: Understanding Personality for Effective Teaching and Learning" (1999) Greenwood Publishing Group (nominated for the Grawemeyer Education Award 2001); and Inside Apartheid (1989) (Contemporary Books). She has been published in the New York Times Magazine; Boston Globe; Yale Review, et al. Levine founded Transforming Teaching Workshops, an educational enterprise dedicated to spreading knowledge of personality studies on education, and related fields. She has presented her work at conferences and workshops internationally. She teaches philosophy and literature at Milton Academy, Massachusetts.
Janet_Levine's Interests
Janet_Levine has not shared any interests yet.