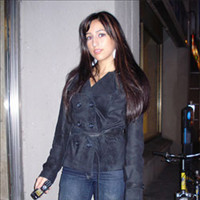 Newyorkdancer212
Hometown:
New York, NY United States
About Newyorkdancer212
Hi the name's Breanne and I live in the greatest city in the world, NY NY! Just on here to connect with people and try to learn how to live a healthier life. Living in the city makes it tough to exercise all the time (walking doesn't count) and stay in shape so I'm hoping to learn some new ways on here and share what I've found.
Newyorkdancer212's Interests
Dancing