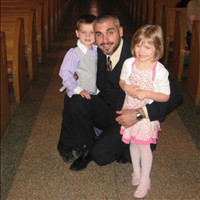 Dr. David
Hometown:
Phoenix, AZ United States
Occupation:
Doctor of Chiropractic
About Dr. David
Arizona Board of Chiropractic Examiners - Licensed Doctor of Chiropractic; Physiotherapy Certification.

National Board of Chiropractic Examiners - Part I, II, III, IV & Physiotherapy Certification

National Strength & Conditioning Association - Certified Personal Trainer

Certified Provider - Sole Support Custom Flexible Foot Orthotics

Arizona Chiropractic Society - Member

Adidas 3 Stipes Instructor

Published author in Patient Safety & Quality Healthcare: <url removed>

Dr. David's Interests
Self proclaimed chiropractic nerd. A trusted university professor once told me a nerd is someone who is so passionate about what they do they dont care what others think. My passion is chiropractic and has been forever.