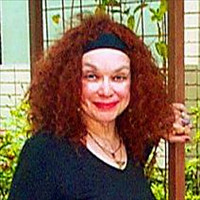 Estelle Toby
Hometown:
San Diego, CA United States
Occupation:
Board-Certified Psychiatrist
About Estelle Toby
My practice involves what I call "Natural Alternative Psychopharmacology." Although I am licensed to write prescriptions, I mostly use natural substances to treat complaints such as anxiety, depression and bipolar illness. I also conduct research on natural substances and usually have at least one clinical trial going.
Estelle Toby's Interests
Mind-Body connections. I am as close to a holistic psychiatrist as you will find. Diseases such as fibromyalgia, chronic fatigue and immune system deficiencies often appear as psychiatric problems -- and patients are passed from one doctor to another as the same old remedies are tried. Some call me the doctor of last resort. If you have been through years of treatment without relief or even without a diagnosis, I do whatever it takes to give you hope in your treatment and make your quality of life better.