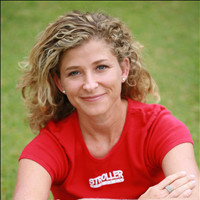 Lisa Druxman
Hometown:
San Diego, CA United States
Occupation:
Chief Founding Mom of Stroller Strides
About Lisa Druxman
I am the founder of Stroller Strides, the country's largest fitness program for new moms. We offer stroller based workouts that are fitness for mom and fun for baby. I am a mom first and foremost and love to blend my passion for fitness with motherhood. I am the author of Lean Mommy, a book which I hope inspires moms to be healthy role models for their children.
Lisa Druxman's Interests
I love running and being outdoors, which is pretty easy here in San Diego. I enjoy pretending that I know how to garden and playing in the waves with my kids at the beach.