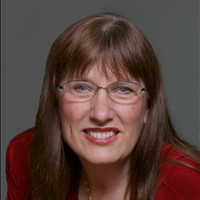 CAROL ANDERSON, MS, MFT
Hometown:
Fresno, CA United States
Occupation:
LMFT & Wellness Consultant
About CAROL ANDERSON, MS, MFT
I'm a Licensed Marriage & Family Therapist, business owner/consultant & certified health nut! I enjoy helping people grow, mentoring and helping them to improve their lives and reach their potential.

I have had a successful private practice as for 16 years. I have specialized in Couples' Therapy and present the Getting the Love You Want Couples' Workshops.
CAROL ANDERSON, MS, MFT's Interests
One of my main interests is that of how nutrition and healthy lifestyle habits support mental health. I have been studying the role of supplements in supporting brain health. The research is pretty conclusive!

Many of my clients are reluctant to take medication. For some of these folks, there may be alternatives. However, they do need to discuss these options with their physician and determine whether or not it is safe for them to pursue this avenue.

It is also important to understand how to choose a quality supplement. You can read my Blog on MySpace for more info on this subject: <url removed> - click on Blog and find my series on Supplements.

CAROL ANDERSON, MS, MFT's Blogs

CAROL ANDERSON, MS, MFT's Goals