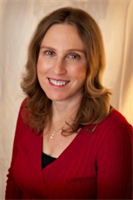 SusanS.Belton
About SusanS.Belton
Susan Stone Belton, Family Coach & Motivational Speaker (<url removed> is a certified Special Education Teacher with over 40 years experience working with families. She has presented hundreds of talks to Bay Area groups and works with individual families to help solve their parenting concerns. (<url removed>. Susan is the author of "Real Parents, Real Kids, Real Talk", a book for parents with children of every age.
SusanS.Belton's Interests
SusanS.Belton has not shared any interests yet.