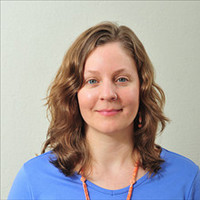 nancyhyton
Hometown:
Asheville, NC United States
Occupation:
Acupuncturist, Herbalist
About nancyhyton
I am a Licensed Acupuncturist, Certified Herbalist, and founder and director of the Center for Holistic Medicine in downtown West Asheville. I am a member of the first class to graduate from Daoist Traditions, Asheville's College of the Chinese Medical Arts, and originally began practicing in 2001 when I received my certification in western herbal medicine from Sage Mountain, Rosemary Gladstar's school in Vermont. Before I studied medicine I pursued a Master's degree in Philosophy, with a concentration in Asian Philosophy and Medical Ethics. This degree definitely helped me prepare for the huge theoretical shift that is Chinese medicine. I am in love with our native, medicinal plant allies and have done internships at both United Plant Savers, Rosemary Gladstar's botanical sanctuary in the appalachian mountains, and The National Center for the Preservation of Medicinal Herbs, founded by Frontier Herbs.
nancyhyton's Interests
chinese medicine, acupuncture, herbal medicine, plant identification, botany, native plants, edible wild plants, collaboration, holistic medicine, alternative medicine, CAM, integrative medicine, plant walks, hiking, camping, swimming in waterfalls