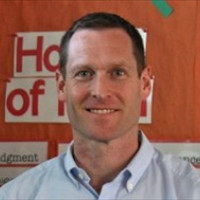 About SteveReifman
Steve Reifman is a National Board Certified elementary school teacher in Santa Monica, CA. He is also the acclaimed author of several books, including Changing Kids' Lives One Quote at a Time and Eight Essentials for Empowered Teaching and Learning, K-8, and the creator of the Chase Manning Mystery Series for kids 8-12. For tips and strategies on teaching the whole child, visit <url removed>.
SteveReifman's Interests
SteveReifman has not shared any interests yet.