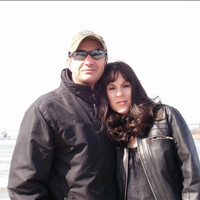 mdesco
Hometown:
Sault Ste. Marie, MI United States
Occupation:
Independent Health Coach
About mdesco
About 9 years ago I moved from "small town,USA" to a major metropolitan area in Florida. The week I moved I lost my mother to ovarian cancer, my cat died and I said goodbye to my career, my friends and all my family and moved hundreds of miles away. When I got to "the big city" things got even worse. Disconnected husband, son having difficulty adjusting to his new school, no child care for my little girl and a big stack of bills. I had no family or friends to turn to and I began to become depressed and started gaining weight. For 2 years I was helpless and miserable. Then, I began my journey in the health and wellness industry. There had to be a reason God put me through hell on earth. It was to understand and empathize with those in need. Just like you, I have been there and back and there again.

I worked with some good weight loss programs during my journey, Jenny Craig and LA Weight Loss in Orlando, Florida, U Weight Loss in Sault Ste. Marie,Ontario Canada and Medifast Weight Control Centers in Houston, Texas. Without hesitation, hands down Medifast Weight Control Centers program and products was the best weight loss program. I've personally helped hundreds of people reach their weight-loss goals. Thats why I am so thankful to be working along side Take Shape for Life, a division of Medifast. Take Shape for Life is a quick weight loss program that is safe and effective. In addition you will not only learn how to lose the weight but also learn to keep it off for good.

Fast forward to today, back in Sault Ste. Marie, Michigan "small town,USA", a single parent with a loving boyfriend, a sassy pre-teen daughter, a strong willed eighteen year old son and a career I love. Life is still challenging sometimes but I'm happy, healthy and helping people change their lives with Take Shape for Life and Medifast products.

My son once told me "A journey of 1000 miles begins with a single step". So take that step today towards health and happiness.
Michelle Desco


<url removed>

mdesco@teamtsfl.com
mdesco's Interests
mdesco has not shared any interests yet.