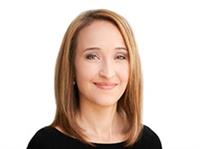 http://www.100percentchiropractic.com/our-locations/georgia-locations/roswell-ga/
Nearby Specialists - Call Now sponsored
About April Doty, Chiropractor
Come visit us today and get started living at 100%. 100% Chiropractic in Roswell is run by Dr. April Doty, whose goal is to reach out to the community and teach others how proper chiropractic care and living a healthy lifestyle can change your life. She can help you live pain free and without restriction.

Call 770-518-0770 to make an appointment. We look forward to hearing from you.
Primary Specialty
Chiropractor
Practice 100% Chiropractic
Services April Doty, Chiropractor practices at 920 Marietta Hwy 300, Roswell, GA 30075. Chiropractors diagnose and treat common spinal misalignments that can occur from lifestyle or injuries causing pain, discomfort and degenerative conditions.

April Doty, Chiropractor may be able to treat; back pain, sciatica, neck pain, shoulder pain, headaches, sports injuries, and auto accident injuries.

To learn more, or to make an appointment with April Doty, Chiropractor in Roswell, GA, please call (770) 518-0770 for more information.