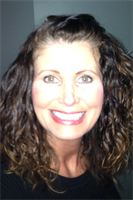 About Diana White, Owner/Massage Therapist
Whether you wish to unwind, relieve stress or address health concerns you can do it all in a warm, safe, and comfortable environment. You will leave feeling refreshed, rejuvenated, and well on your way to achieving your foundation for better health, wellness, and body maintenance.

My goal is to ensure your time spent here is an enjoyable, as well as, productive experience that you can look to for support in your journey to well-being.

Therapeutic Bodywork "Heals Your Body, Calms Your Mind and Soothes Your Soul".



Primary Specialty
Massage Therapist
Practice StillPoint Myofascial Release & Therapeutic Massage LLC
Gender Female
Payment Options
Visa, Mastercard, Discover, American Express, Check or Cash
Services Myofascial Release
Swedish Massage
Deep Tissue Massage
Additional Services Myofascial Release, Swedish Massage, Deep Tissue Massage