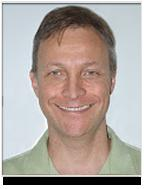 MDPrevent Primary Care, Nutrition, Psychology, Wellness and Preventive Medicine
7200 W Camino Real


Suite 300


Boca Raton

,

FL

33433
>
Get Phone Number & Directions
About Steven Charlap, MD, MBA
Dr. Steven S. Charlap received an MD from New York University School of Medicine, an MBA from Harvard Business School, and completed a surgical residency at New York's Beth Israel Medical Center. In 1989, he founded and became Chief Service and Medical Officer of HealthDrive, which he grew to become the largest US provider of medical and dental services to extended care facilities. Over nearly twenty years, a two-time Inc. 500 company, HealthDrive served more than five million patients in over 1,500 facilities across 13 states. In 2000, Dr. Charlap published Making Sense of Nursing Homes-A Guide for Families.

During his tenure at HealthDrive, Dr. Charlap witnessed how unhealthy lifestyles contribute to heart disease, dementia, diabetes, stroke and even some forms of cancer, which often result in costly, invasive and reactive medical treatments.

In response, Dr. Charlap developed the concept of MDPrevent- a medical practice focused on helping patients make lifelong and lasting improvements to their lifestyles to enjoy more healthy years. Dr. Charlap is an experienced coach, speaker, mentor, and educator whose unbridled energy and passion drives MDPrevent.
Primary Specialty
Preventive Medicine Specialist
Practice MDPrevent Primary Care, Nutrition, Psychology, Wellness and Preventive Medicine
Gender Male
Years In Practice 32
Education MD
New York University School of Medicine

Residency
New York's Beth Israel Medical Center

MBA
Harvard Business School
Services Steven Charlap, MD, MBA provides preventive medicine in Boca Raton, FL. The focus of a Preventative Medicine Specialist is to educate patients on preventing injuries, illnesses, and diseases before they occur, rather than treating them with medicine after the fact.

Please call Steven Charlap, MD, MBA at (561) 750-2338 to schedule an appointment in Boca Raton, FL or get more information.
Additional Services Primary Care, Wellness
Consumer Feedback
View All Reviews
Add a Review
Recent Polls
Did this provider answer all of your questions?
Every question I had was answered thoroughly
by
Michael Rose
xxx.xxx.68.238
June 13, 2012