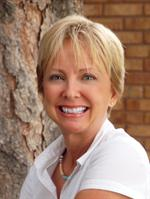 About Charity Sullivan, Owner
Charity Sullivan graduated from the Institute of Business and Medical Career College in Fort Collins, Colorado in October of 2011 with an Associates Degree in Medical Assisting. She became a Medical Aesthetician in 2001 and has been a Nationally Board Certified Electrologist with over 20 years of experience. Charity has advanced training in aesthetics and lasers, and was employed as a Certified Laser Technician / Electrologist with the Austin Dermatology Electrolysis and Skin Care Clinic with over 10 years of medical office experience. In addition, she owned and operated an aesthetics business, managing over 30 therapists, providing luxurious relaxing facial and body treatments as well as a hair and nail services at the Tower Health Club and Spa located in the Hilton Hotel downtown Austin, TX for over four years. In 2008 after 20 years in Austin, Charity Sullivan moved back to Colorado to be closer to family, continuing her education and serving the community with her services. As a skin treatment specialist in Fort Collins, CO, Charity Sullivan uses only the finest of products for her facials and skin care regimes that will leave clients' skin looking more radiant and youthful. Call Aesthetics and Electrolysis Skin Care Clinic today, and schedule your appointment!

Primary Specialty
Med Spa
Practice Aesthetics and Electrolysis
Gender Female
Services Charity Sullivan uses her expertise as a skin treatment specialist in Fort Collins, CO, to offer a variety of renewing skin treatments that are individually customized for comfort and high quality results. Charity listens to each clients concerns in order to provide the best wellness, relaxation, skin care treatments, and products for clients' emotional and physical well-being. Charity specializes in PCA chemical peels, electrolysis hair removal, acne deep pore cleansing, waxing, microdermabrasion, skinceuticals, facials, and more. Her relaxing treatments will leave the skin feeling firm, toned, and refreshed. For beautiful skin at any age, call Aesthetics and Electrolysis located in the Miramont Office Park on Boardwalk Drive.


Additional Services Nerium Brand Partner, Electrolysis, Hair Removal, Acne Treatments, Broken Capillary / Spider Vein Treatments
Consumer Feedback
View All

6

Reviews
Add a Review
Recent Reviews
Absolutely great. Couldn't be happier. Charity works hard to provide excellent service. She does an outstanding job.
Charity has a great place and the minute you meet her you know you are in the right place. She is very professional and takes her time making certain I understand the electrolysis process. I set up
Recent Polls
Was your beautician at this spa friendly and talkative?
Absolutely! The best service I've ever experienced!
by
Anonymous
xxx.xxx.213.205
August 06, 2014
Does this med spa use current and safe equipment?
Yes; the equipment is very advanced!
by
Anonymous
xxx.xxx.190.204
January 22, 2014
Add a Review