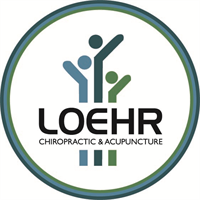 More Nearby
About Steven Baca, D.C.
Located in the heart of Springfield, the leading health professionals at Meek Chiropractic are dedicated to helping you achieve your wellness objectives -- combining skill and expertise that spans the entire chiropractic wellness spectrum. Our doctors are committed to bringing you better health and a better way of life by teaching and practicing the true principles of chiropractic wellness care.
Primary Specialty
Chiropractor
Practice Meek Chiropractic
Years In Practice 34
Services Steven Baca, D.C. practices at 1934 S Glenstone Ave, Springfield, MO 65804. Chiropractors diagnose and treat common spinal misalignments that can occur from lifestyle or injuries causing pain, discomfort and degenerative conditions.

Steven Baca, D.C. may be able to treat; back pain, sciatica, neck pain, shoulder pain, headaches, sports injuries, and auto accident injuries.

To learn more, or to make an appointment with Steven Baca, D.C. in Springfield, MO, please call (417) 887-0340 for more information.