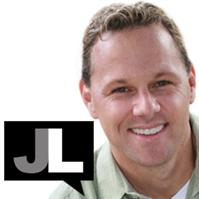 Nearby Specialists - Call Now sponsored
About Jack Lynady, D.C.
I practice an upper-cervical technique (NUCCA, Orthospinology, Atlas Orthogonal, Grostic). The primary objective being to align the head and neck to relieve pain and tension.
Primary Specialty
Chiropractor
Gender Male
Years In Practice 24
Services Jack Lynady, D.C. practices at 250 Waymont Ct., suite 100, Lake Mary, FL 32746. Chiropractors diagnose and treat common spinal misalignments that can occur from lifestyle or injuries causing pain, discomfort and degenerative conditions.

Jack Lynady, D.C. may be able to treat; back pain, sciatica, neck pain, shoulder pain, headaches, sports injuries, and auto accident injuries.

To learn more, or to make an appointment with Jack Lynady, D.C. in Lake Mary, FL, please call (407) 422-1553 for more information.
Additional Services NUCCA
Consumer Feedback
View All

12

Reviews
Add a Review
Recent Reviews
Not only did I have no more pain after my adjustment, but I felt great afterward. I definitely saw a huge difference. He made sure every single question I had was answered, and are always available i
by
Maureen
xxx.xxx.89.189
August 30, 2012
My pain is relieved within minutes after a GENTLE adjustment of my neck/head by Dr. Lynady. I was injured in four auto wrecks and have been treated for more than 35 years by physicians, osteopaths, a
by
Carol M. Collins
xxx.xxx.51.134
August 29, 2012
Recent Polls
Does this provider remember you by name?
Always
Did you feel like your pain was lessened after your chiropractic treatment?
Yes, I felt better than I've felt in years when I left!
by
Mary Shafer
xxx.xxx.53.210
August 29, 2012
Add a Review