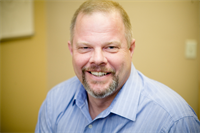 Nearby Specialists - Call Now sponsored
About Thomas Miller, D.C.
Thomas Miller, D.C. practices as a Chiropractor in Coon Rapids, MN.
Primary Specialty
Chiropractor
Practice Total Health and Healing Clinic
Years In Practice 23
Services Thomas Miller, D.C. practices at 11413 Hanson Blvd NW, Coon Rapids, MN 55433. Chiropractors diagnose and treat common spinal misalignments that can occur from lifestyle or injuries causing pain, discomfort and degenerative conditions.

Thomas Miller, D.C. may be able to treat; back pain, sciatica, neck pain, shoulder pain, headaches, sports injuries, and auto accident injuries.

To learn more, or to make an appointment with Thomas Miller, D.C. in Coon Rapids, MN, please call (763) 754-1482 for more information.
Consumer Feedback
View All

36

Reviews
Add a Review
Recent Reviews
Commonly every winter I needed my back adjusted, trying different chiropractors - I wanted my back fixed. Then Dr. Thomas Miller became one of the providers listed on our insurance - and I knew him. I
by
Randy Larson
xxx.xxx.173.225
December 13, 2013
Recent Polls
Was this chiropractor friendly?
Extremely Friendly
by
Anonymous
xxx.xxx.170.179
September 03, 2014
Was the waiting area spacious enough?
Yes
by
Anonymous
xxx.xxx.25.179
July 19, 2014
Add a Review