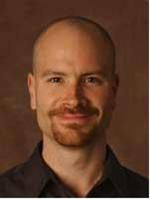 Nearby Specialists - Call Now sponsored
About Aaron Keith, D.C.
As a chiropractor, I focus on the cause and prevention of disease. Nutrition and lifestyle issues are very important and may contribute to areas of weakness and instability of the human body. I am excited to be part of the Woodinville community and am an active member of the Chamber of Commerce including chairman of Ambassadors. In my leisure time, cycling is my passion, and I enjoy helping other cyclists by providing coaching support for the Leukemia and Lymphoma Society's Team in Training program.


Primary Specialty
Chiropractor
Practice Woodinville Pain Relief Clinic
Gender Male
Years In Practice 23
Services Aaron Keith, D.C. practices at 17419 139th Ave NE, Woodinville, WA 98072. Chiropractors diagnose and treat common spinal misalignments that can occur from lifestyle or injuries causing pain, discomfort and degenerative conditions.

Aaron Keith, D.C. may be able to treat; back pain, sciatica, neck pain, shoulder pain, headaches, sports injuries, and auto accident injuries.

To learn more, or to make an appointment with Aaron Keith, D.C. in Woodinville, WA, please call (425) 368-2003 for more information.
Consumer Feedback
View All

19

Reviews
Add a Review
Recent Reviews
Empathetic, caring, thorough...Dr. Keith always goes above and beyond to treat the patient holistically.
by
B Kelson
xxx.xxx.216.227
May 07, 2015
Recent Polls
Did this chiropractor explain your treatment method before performing your adjustment?
Yes
by
Anonymous
xxx.xxx.192.28
May 15, 2013
Did this chiropractor pay attention to your problem area?
Yes, they really focused on it
by
Anonymous
xxx.xxx.65.197
January 04, 2013
Add a Review