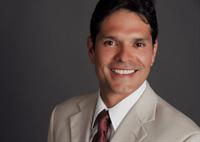 Nearby Specialists - Call Now
About Dr. Arturo Espinoza, D.C.
Dr. Espinoza's primary goal is to help those in need, from suffering pain and restoring health. Quality of life is essential and health maintenance and awareness are a major component of living well. Chiropractic allows the power that created our body to heal the body, naturally. Chiropractic removes misalignment's of the spine that interfere with nervous systems own ability to heal itself. Dr. Espinoza has a corrective care practice. He treats neck and back pain, all the musculoskeletal ailments and has achieved great results with migraines. please contact us with any questions. Dr espinoza believes that the power that made the body can heal the body when and if interference of the nervous system is removed. Spinal alignment and correction is essential in restoring the body's innate ability to heal itself.
Primary Specialty
Chiropractor
Practice Espinoza Chiropractic Concepts
Gender Male
Years In Practice 18
Services Dr. Arturo Espinoza, D.C. practices at 1929 Payton Gin Rd # E, Austin, TX 78757. Chiropractors diagnose and treat common spinal misalignments that can occur from lifestyle or injuries causing pain, discomfort and degenerative conditions.

Dr. Arturo Espinoza, D.C. may be able to treat; back pain, sciatica, neck pain, shoulder pain, headaches, sports injuries, and auto accident injuries.

To learn more, or to make an appointment with Dr. Arturo Espinoza, D.C. in Austin, TX, please call (512) 302-4773 for more information.
Consumer Feedback
View All

26

Reviews
Add a Review
Recent Reviews
I was seen almost as soon as I walked in the door. I didn't have to reorganize my day around my appointment at all. They have completely eliminated my need for pain medication and enhanced my overall
I saw this provider 3 times and was on time for every appointment. However, I waited for the provider every time. The first time it was over an hour. The second time a half an hour. The third time
Recent Polls
Were the waiting room chairs comfortable at this chiropractor's office?
Extremely comfortable; I could have fallen asleep
by
Anonymous
xxx.xxx.34.130
June 07, 2013
Did this chiropractor answer all of your questions?
Yes
by
Anonymous
xxx.xxx.26.92
October 18, 2012
Add a Review