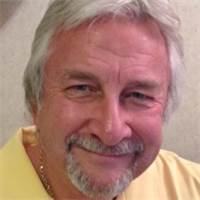 http://www.jcchiro.com/
Nearby Specialists - Call Now sponsored
About EDWARD PEEKS, D.C.
Ask almost anyone, Chiropractors work on the spine. And while most people know that, very few know why. It is kind of like when they asked Willie Sutton a notorious bank robber in the 1930's as to why he kept on robbing banks, his reply was, "That is where the money is!"

Well, we Chiropractors work on the spine because that is where the nerves are! We have 435 miles of nerves in our bodies. All of those nerves converge on the spine forming the spinal cord, which connects to the brain inside the skull. The brain handles 3 trillion nerve impulses a second. It is a very complex system that must stay fully connected to the rest of the body!

Chiropractic's founder, Dr. D.D. Palmer in 1895 discovered that mechanical misalignment of one or more vertebra could "disconnect" the brain and the body at that specific level (and there are 31 distinct levels of nerve distribution coming out of the spine).

So that is the reason Chiropractors focus on the spine. Furthermore, that is the reason patients come to see us with a wide variety of symptoms. Remember, 31 different levels of nerve distribution. Those informed folks know that when the brain and body are connected and functioning normally, chronic symptoms aren't around. I recognize that people are more familiar with symptoms (thank the pharmaceutical industry for that) and how to get rid of them as quickly as possible. From my point of view, the best way is to stay connected and stay healthy! As one patient put it, "I've started paying attention!" When we focus on why you have symptoms the prospect of getting rid of them becomes a reality.

So that is why you should go to a Chiropractor. Why should you come to my office? You now know the truth about Chiropractic. The trust factor is 40 years of helping people; I have a long history of getting people back to health. Lastly, passion. Even after 40 years, I still love caring for people. I never get tired of hearing the stories, analyzing the spine and successfully guiding that person back to their active lives that they didn't think they would ever recapture.

In my office I systematically display the patient's x-rays, perform an exclusive instrument reading, listen to the patient's "field" report, perform specific Chiropractic mechanical checks and visually inspect the spine on every office encounter. I expect to be successful. I work to actually "run out of things to do"! My patients are not on an assembly line; they receive care only when they need it, for as long as they need it.

If you have never been to a Chiropractor and you have symptoms that won't quit or keeps coming back consider Chiropractic and our office. Our hours are convenient, the staff is friendly and helpful, our location central and our love of helping people regain their health is unquenchable.
Primary Specialty
Chiropractor
Practice PEEKS CHIROPRACTIC, P.C.
Gender Male
Years In Practice 41
Education 1974 graduate of Palmer College of Chiropractic
Staff Sherry, insurance specialist
Chelsea, front desk receptionist
Rachel, assistant
Jessica, muscle therapist
Affiliations Tennessee Chiropractic Association
Payment Options
MasterCard, Visa, Discover
Services
Dr. Peeks' techniques include: Pierce, Gonstead, Cox, Thompson, Palmer Package, and Diversified. The Dermathermograph instrument (DTG) is the system he uses to discover, analyze and demonstrate spinal stresses.
Additional Services pediatric, sciatica, shoulder pain, low back pain, neck pain, extremity adjusting, carpel tunnel, headache, migraine,scoliosis,
Consumer Feedback
View All

4

Reviews
Add a Review
Recent Reviews
After suffering from acute lower back pain and not getting relief from my medical doctor. I went to Dr Peeks, after a few visits not only was back better but I noticed an overall improvement in my hea
Not only did I have no more pain after my adjustment, but I felt great afterward. I definitely saw a huge difference. They do such a great job of never overbooking appointments, even though they are
Recent Polls
Did you feel like your pain was lessened after your chiropractic treatment?
Yes
by
Anonymous
xxx.xxx.19.228
June 13, 2012
Did you experience any numbness after your appointment with this chiropractor?
Not at all! I felt fantastic when I left!
Add a Review