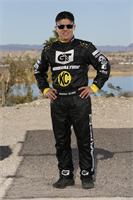 More Nearby
About Macrae Glass, D.C.
Pain Relief! Naturally.....Using a variety of techniques including chiropractic, acupuncture, ultrasound, muscle and joint therapies. Complete host of soft tissue modalities including ultrasound, electrical stimulation, low level laser, and disc decompression. Call today!
Primary Specialty
Chiropractor
Practice Glass Chiropractic
Years In Practice 13
Services Macrae Glass, D.C. practices at 2535 Hualapai Mountain Road Suite C, Kingman, AZ 86401. Chiropractors diagnose and treat common spinal misalignments that can occur from lifestyle or injuries causing pain, discomfort and degenerative conditions.

Macrae Glass, D.C. may be able to treat; back pain, sciatica, neck pain, shoulder pain, headaches, sports injuries, and auto accident injuries.

To learn more, or to make an appointment with Macrae Glass, D.C. in Kingman, AZ, please call (928) 692-8300 for more information.
Additional Services Acupuncture
Consumer Feedback
View all

7

Reviews
Add a Review
Recent Reviews
Wonderful, friendly, helpful staff in a super clean environment. Doctor Glass utilizes his professional talents in a modest- gentle manner, important when your a senior citizen. He is a very skilled acupuncture technician. I finally have full use of an arm that has not been fully functioning for more than 2 years. After trying other methods by rehab centers and my arm getting worse. I decided to give chiropractic and acupuncture a try. I am GLAD that I did!
by
s.hutch
XXX.XXX.237.26
August 20, 2013
All of my questions were answered during my appointment, and the doctor seemed very knowledgeable. They were happy to answer each and every question I had in-depth. It's always nice to have comfortable chairs to sit in while you are waiting to visit the chiropractor. I appreciate the fact that they invested in comfy chairs. Their office was well organized and clean. I could tell they took a lot of time making sure it was presentable. They've given me a ton of nutritional and lifestyle tips. They know how important it is for my recovery.
by
Melissa
XXX.XXX.106.105
October 19, 2011
They've given me a ton of nutritional and lifestyle tips. They know how important it is for my recovery. They are an absolute expert in the field. I would never feel unsafe or apprehensive in their care. One of the first things I noticed about this business was how many different areas of the building were handicap-accessible. I have been to other places where I couldn't tell how someone in a wheelchair could even enter, but they really spent a lot of time to accommodate people with all different needs. I'm usually somewhat sensitive to the cold, so I was a little worried that their office would be too cold, but it was fine. I was very comfortable the entire time. I never have to worry about them overbooking appointments. They definitely believe in quality over quantity here and it is much appreciated.
by
Rebecca B.
XXX.XXX.160.250
February 28, 2011