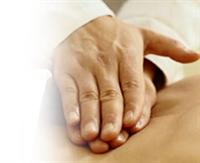 Nearby Specialists - Call Now sponsored
About Randy Bridges, D.C.
Dr. Randy Bridges practices as a chiropractor in Phoenix, Arizona (AZ), at North Valley Chiropractic. Dr. Bridges uses a holistically oriented approach treating the body as a whole and helping restore balance. He uses up-to-date technology as well as a variety of physiotherapy modalities, such as Ultra-Sound, that enhance the reduction of pain, and spinal manipulation (adjustments). Dr. Bridges offers individualized care based on the patient's chiropractic needs and goals. As a chiropractor, Dr. Bridges also offers holistic nutritional counseling in Phoenix, AZ. His nutritional recommendations are based upon patients blood analysis, which are measurable and verifiable. With over 31 years of experience as a chiropractor, Dr. Randy Bridges has helped thousands of patients find relief to their chronic and acute pain. He has successfully evaluated and treated patients suffering with neck and back pain, headaches, sciatica, and sports and auto injuries.

For the best chiropractor in Phoenix, AZ, please call Randy Bridges at North Valley Chiropractic today.

Primary Specialty
Chiropractor
Practice North Valley Chiropractic
Years In Practice 20
Education B.S. at Central Michigan University

D.C. in Chicago, National college of Chiropractic

Certification Certification in Client Centered therapy.
Services Dr. Randy Bridges, chiropractor in Phoenix, AZ, offers a holistic approach to chiropractic care. Dr. Bridges offers natural and safe treatments to get patients back to their life before the pain. Dr. Bridges treats neck and back pain, headaches, migraines, sports and auto injuries, sciatica, and much more. He also offer lifestyle and nutritional counseling to help clients achieve optimal health and wellness. Please call today to schedule an appointment.


Consumer Feedback
View All

20

Reviews
Add a Review
Recent Reviews
Dr. Bridges spends time to find cause of problem and works to resolve it, he doesn't just treat symptoms.
I highly recommend!
by
pattiejay
xxx.xxx.107.240
November 29, 2014
When ever I call the phone just rings and they don't return calls promptly. A lady by the name Crystal comes out in a recording. Too bad that the personnel in front of the office is poor in customer
by
Anonymous
xxx.xxx.219.68
June 17, 2013
Recent Polls
Did this provider have an entertaining selection of waiting room magazines?
Yes
by
Anonymous
xxx.xxx.83.221
November 18, 2014
Does this provider treat their staff well?
Extremely well
by
Anonymous
xxx.xxx.203.118
October 17, 2014
Add a Review