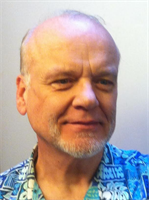 About ROBERT PERRY, D.C.
ROBERT PERRY, D.C. practices as a Chiropractor in FLAGSTAFF, AZ.
Primary Specialty
Chiropractor
Practice Northern Arizona Chiropractic
Gender Male
Years In Practice 20
Staff Dr. Bruce B. Lee, D.C.,MUA-C
Dr. Robert K. Perry, D.C.,MUA-C
Dr. Rebbeca R. Cook, NMD, LMT
Margaret Banker LMT, CA
Tom Schmadel LMT, CA
Affiliations BSA-Grand Canyon Council
Services ROBERT PERRY, D.C. practices at 2530 E 7TH AVE, FLAGSTAFF, AZ 86004. Chiropractors diagnose and treat common spinal misalignments that can occur from lifestyle or injuries causing pain, discomfort and degenerative conditions.

ROBERT PERRY, D.C. may be able to treat; back pain, sciatica, neck pain, shoulder pain, headaches, sports injuries, and auto accident injuries.

To learn more, or to make an appointment with ROBERT PERRY, D.C. in FLAGSTAFF, AZ, please call (928) 774-7165 for more information.
Consumer Feedback
View All

17

Reviews
Add a Review
Recent Reviews
Dr Lee is an exceptional chiropractor! I'm 44 and was told I had a mild form of scoliosis 15 yrs ago but I could never afford regular care. I had just assumed all of my other health problems were du
by
Anonymous
xxx.xxx.207.201
May 14, 2013
Recent Polls
Is this provider easy to reach in an emergency?
Absolutely! I can always count on them
by
Anonymous
xxx.xxx.163.172
December 18, 2013
Has this provider ever cancelled your appointment on you last minute?
Never, they are very reliable.
by
Anonymous
xxx.xxx.172.47
September 05, 2013
Add a Review