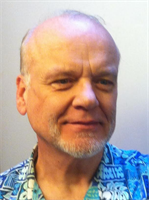 More Nearby
About ROBERT PERRY, D.C.
ROBERT PERRY, D.C. practices as a Chiropractor in FLAGSTAFF, AZ.
Primary Specialty
Chiropractor
Practice Northern Arizona Chiropractic
Gender Male
Years In Practice 18
Staff Dr. Bruce B. Lee, D.C.,MUA-C
Dr. Robert K. Perry, D.C.,MUA-C
Dr. Rebbeca R. Cook, NMD, LMT
Margaret Banker LMT, CA
Tom Schmadel LMT, CA
Affiliations BSA-Grand Canyon Council
Services ROBERT PERRY, D.C. practices at 2530 E 7TH AVE, FLAGSTAFF, AZ 86004. Chiropractors diagnose and treat common spinal misalignments that can occur from lifestyle or injuries causing pain, discomfort and degenerative conditions.

ROBERT PERRY, D.C. may be able to treat; back pain, sciatica, neck pain, shoulder pain, headaches, sports injuries, and auto accident injuries.

To learn more, or to make an appointment with ROBERT PERRY, D.C. in FLAGSTAFF, AZ, please call (928) 774-7165 for more information.
Consumer Feedback
View all

17

Reviews
Add a Review
Recent Reviews
Dr Lee is an exceptional chiropractor! I'm 44 and was told I had a mild form of scoliosis 15 yrs ago but I could never afford regular care. I had just assumed all of my other health problems were due to this and I'd resigned myself to intense chronic pain since I don't work. Within 4 visits to Dr. Lee I have no more pain and here's why. Not only are his adjustmts generally pain free (table) but he does some extra things to keep your adjustments from going out in the future and it actually worked! And my chronic digestive problems due to hyetal hernia and illeocecal valve also are no longer a problem b/c of something he (and even some of the best chiro's never knew to do) treated called the Psoas muscles ( I still keep a more easy to digest diet but that was no where near enough before). This also relieved my friend of a large degree of numbness that he'd had for years in his legs and feet! And since I didn't work, he made sure I could get the help I needed regardless! He "really" cares and is a very special (and highly underrated ) chiropractor, not only for his skills but due to the fact that ANYONE regardless can be treated and very possibly healed and according to what they can afford to pay AND with very little follow up costs. I think he'd be famous if people who had my ( no cure for ) problems only knew about him! Even if they flew out and stayed for 2 or 3 months for a few visits, they's save thousands of dollars not to mention the consuming effects of these particular organ dysfunctions. It seems too good to be true today, I can hardly believe it even happened! It's only 45 dollars for a first adjustment... there's no gamble with this one, only profit. Thank you Dr. Lee! and thank you for being an instrument of God's healing and blessings for me!
Catherine
by
Anonymous
XXX.XXX.207.201
May 14, 2013
I felt much better after my appointment. My pain was greatly reduced. They paid close attention to me and all of my questions were answered. Their staff is very friendly and professional. Anytime that I have to go back for another adjustment, I get great service.