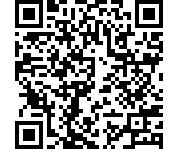 About Annie Glavey, D.C.
I attended Palmer College of Chiropractic in Davenport, IA. After graduating in 2001, I moved to Flagstaff, AZ where I practiced until 2010. While in Flagstaff, I also spent several years doing birth support work as a doula. After relocating to Albuquerque with my daughter, Ala and our dog, Shadow I opened the doors to Inspired Chiropractic in June of 2011. I am a holistically minded chiropractor
who truly loves helping people to improve the quality of their lives through better health. Chiropractic changed my life after a car accident in 1994 by profoundly improving both my physical and emotional health. It is an honor every time someone places their trust in me to assist them in expressing the innate healing ability that they were born with.
I love Albuquerque and am thrilled to call this city home. I spend a lot of time outdoors hiking and snowshoeing in the Sandia Mountains, as well as enjoying the many hot springs New Mexico has to offer. In addition, after growing up in Buffalo, NY, attending school in the Midwest, and living in Flagstaff, I do not miss shoveling snow at all : )
Primary Specialty
Chiropractor
Practice Inspired Chiropractic
Gender Female
Years In Practice 21
Services
Personalized chiropractic care including upper cervical specific, drop table, neuro emotional technique(NET), arthro stim, pelvic blocking, prenatal care, activator, strengthening exercises, nutritional support, and more.
Additional Services Upper cervical specific, prenatal care
Consumer Feedback
View All

13

Reviews
Add a Review
Recent Reviews
Magic and deep knowledge. Dr. Annie's approach is studied, unhurried, and very effective. After years of suffering from back and shoulder pain, with no relief from other chiropractors, Dr. Annie has m
by
dalpal
xxx.xxx.154.198
January 01, 2016
Dr. Glavey is the only Chiropractor I have been seen by that helped my chronic neck and upper back pain. I definitely saw a huge difference. She makes sure every single question I had is answered, a
Recent Polls
Did this provider have an entertaining selection of waiting room magazines?
Somewhat
by
Anonymous
xxx.xxx.3.26
September 04, 2014
Is this provider easy to reach in an emergency?
Yes, they answered my call right away
by
Anonymous
xxx.xxx.76.227
May 10, 2013
Add a Review