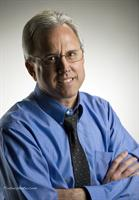 About Frank Gresham, CMTPT
Frank Gresham is a Certified Myofascial Trigger Point Therapist who provides trigger point therapy in Springfield, Virginia (VA). At The Chronic Pain Center, Frank specializes in treating migraines, chronic back pain and car accident injuries. He follows Dr. Travell's protocol in Trigger Point treatment and Myofascial Pain and Dysfunction. By utilizing this protocol with his patients, Frank has an over 85% success rate in eliminating chronic pain. He strives to eliminate patient pain in a few visits so that they are able to resume their daily activities as quickly as possible.

For myofascial trigger point therapy in Springfield, VA, please call Frank Gresham, CMTPT at The Chronic Pain Center to make an appointment, or visit his website for more information.
Primary Specialty
Uncategorized
Practice The Chronic Pain Center
Gender Male
Years In Practice 6
Education Shaw Institute of Myotherapy

American Institute of Myofascial Studies

Staff Frank Gresham, CMTPT
Affiliations National Association of Myofascial Trigger Point Therapists

American Academy of Pain Management

International Myopain Society
Certification Certified Myofascial Trigger Point Therapy
Payment Options
Visa, MasterCard, cash & check
Services At The Chronic Pain Center in Springfield, Virginia (VA), Certified Myofascial Trigger Point Therapist Frank Gresham is able to eliminate pain that results from a variety of causes. Frank works with patients to eliminate their pain, and then educates them on how to stay pain-free. He offers trigger point therapy in Springfield, VA that can address chronic back pain, sciatica, car accident injury, migraines and much more. His goal is to permanently eradicate pain so that his patients can enjoy a higher quality of life.

If in need of trigger point therapy in Springfield, VA for chronic back pain, car accident injury or migraines, please call Frank Gresham at (703) 313-8550 and set up an appointment at The Chronic Pain Center today.

Additional Services Myofascial Trigger Point Therapist CMTPT
Consumer Feedback
View all

15

Reviews
Add a Review
Recent Reviews
VINCENT G

Here's the bottom line up front: after 4 years of excruciating neck pain, I am 100% pain free after only 5 visits at The Chronic Pain Center and Frank Gresham. I highly recommend seeing him.

I am a dedicated cyclist/racer and suffered from myofascial pain from "craning my neck" on my time trial bike for extended time periods. I had my bike professionally fitted twice; I tried massages, physical therapy, etc. but nothing worked. I was going to try acupuncture but I saw Frank's website. I decided to give him a shot. I was very skeptical but open-minded. I'm glad I went. We discussed the "why" of my pain, worked on releasing the trigger points, and he taught me stretches and gave me a protocol to get rid of the pain.

And there was a bonus as well. In my initial questionnaire that he gave me, I noted that I had some left knee pain from patello-femoral pain syndrome due to muscle imbalances caused by the constant pedaling of cycling. I was able to manage the pain through the use of KT tape on my kneecap so I didn't think much about it. Well, Frank diagnosed a hip imbalance and Morton's Toe that I never knew I had. That knee pain is gone as well.

Before seeing Frank, I couldn't go 10 miles on the bike without feeling pain in my neck and knee. Now, I just completed another Century Ride (100 miles) without any pain at all. The best part is that Frank gave me all the information I need to REMAIN pain free. I honestly don't plan on seeing him again. It was definitely worth the money to be pain free. Thanks
other than my Chiropractor, I have never felt so lucky to have someone so talented and rare in their profession treat me. I have had back pain for two years on and off, and after one visit I am 80% pain free. This guy knows his stuff and is great at communicating it with you. Do yourself a huge favor if you suffer from back pain or know someone suffering. (even if you live across the country, he can help you)
Frank is very knowledgeable, experienced and very caring about his patients. He is generous with his knowledge and puts the patient first. My husband & I have seen Frank for several months and he has helped me to get rid of my vertigo, and has really helped my husband manage his neck pain, until he has surgery to fix the damage from a bad surgery. We both have nothing but high praises for Frank!
by
Malinski
XXX.XXX.27.90
September 30, 2014