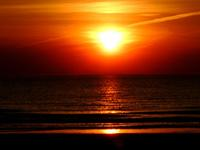 About Janet Hagerbaumer, LMT
Janet Hagerbaumer practices as a massage therapist in Fremont, Nebraska (NE). Janet offers various modalities of therapeutic massage and is dedicated to assisting every client in their healing process. Janet has studied massage techniques in Egypt and is a nationally certified massage practitioner as well as a Reiki Master/Teacher. She can help anyone who seeks to learn more about themselves or who wants to achieve balance of the mind, body and spirit. Some of the issues she can help with include headaches, migraines and stress relief.

For a massage therapist in Fremont, NE who offers hand, foot, back and neck massage, please contact Janet Hagerbaumer at (402) 719-4596 and set up an appointment today. Janet also serves the cities of Lincoln, Omaha, David City, Columbus, Blair and Westport.
Primary Specialty
Massage Therapist
Practice Healing Elements Massage
Gender Female
Education Universal College of Healing Arts
Affiliations National Certification Board for Therapeutic Massage and Bodywork
Certification Reiki Master/Teacher
Payment Options
Cash, Check, Visa, MasterCard, Discover
Services As an experienced massage therapist in Fremont, Nebraska (NE), Janet Hagerbaumer, LMT is able to provide a wide range of massage modalities. She offers stress relief and treatment for headaches using hand, foot, arm, back and neck massage. Her modalities include Reiki, Swedish massage, Thai yoga massage, deep tissue massage, stone therapy and more. Janet strives to answer any questions her clients may have in order to provide them with the best service possible.

If seeking a massage therapist in Fremont, NE who offers sports massage, myofascial release, reflexology and energy work, please call Janet Hagerbaumer to make an appointment or visit her website for more information.

Consumer Feedback
View All

7

Reviews
Add a Review
Recent Reviews
They always have an immediate answer for me when I call with a question. They would never try to get me to make an appointment unless I really needed one. They were so kind and attentive to me. I did
They do such a great job of never overbooking appointments, even though they are extremely popular. I know for a fact that they have lots of business, but I've never had to wait a long time in a crowd
Recent Polls
Does this provider always take that extra step to make you feel special?
Absolutely, they always make me feel like I'm their only patient.
by
Anonymous
xxx.xxx.123.159
October 01, 2013
Did this provider answer all of your questions?
Every question I had was answered thoroughly
by
Anonymous
xxx.xxx.4.88
July 11, 2012
Add a Review