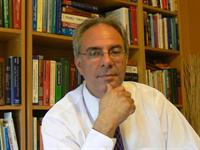 About David O. Saenz, PhD, EdM, LLC
Most people seeking therapy want to know: Will I be understood and heard? Will I be accepted, at ease and supported? Will the therapist I choose be right for me? I always invite a phone conversation so that you can ask these questions, get to know me a little, and better determine if we're a match. At times I'll be active and directive by challenging you to meet your goals: other times I'll be in the sidelines listening carefully, and providing encouragement, support, and understanding. Ultimately though, our relationship will be highly collaborative-- a "team" approach focused solely on your behalf.


My focus areas are: a) Marriage therapy-e.g., infidelity, loss of intimacy, unresolved conflict, power struggles, communication issues, incompatibility, divorce prevention; b) Family therapy-e.g., dealing effectively with defiance and severe misbehavior, adoption/ foster care, school problems, chronic family conflict; and c) Individual therapy-e.g., anxiety, depression, addictions, spiritual concerns, loss & grief.


I also provide comprehensive psychological evaluations for children, adults and personal injury cases. My approach is holistic and integrative-I look first at who you are as a whole, your needs and your concerns. My hope is to be as human as possible-- approachable, friendly, open, understanding, at times witty, and emotionally accessible.
Primary Specialty
Psychologist
Gender Male
Years In Practice 39
Payment Options
Highmark insurance, Check, Credit Card
Services As a leading psychologist in Wexford, Pennsylvania (PA), Dr. David O. Saenz is able to offer family therapy, couples/marriage counseling and individual psychotherapy. He is also a multicultural therapist who provides comprehensive psychological testing for children, adults and personal injury cases. Some of his focus areas for couples/marriage counseling include loss of intimacy, power struggles, infidelity, communication issues and unresolved conflict. Dr. Saenz often helps individuals with issues such as depression, anxiety, grief and loss, addiction and spiritual concerns. Some of the issues he addresses in family therapy include school problems, adoption and foster care, living with a mentally ill family member, and dealing effectively with defiance and severe misbehavior.

If seeking a psychologist in Wexford, PA, please call the offices of Dr. David O. Saenz at (412) 853-2000 to make an appointment, or visit his website for more information.

Consumer Feedback
View All

5

Reviews
Add a Review
Recent Reviews
Great psychologist. Dr. Saenz was very effective at putting my husband at ease within minutes. Husband hates psychologists! We were able to get through the process quickly (15 sessions). One thing tho
by
Julie M
xxx.xxx.38.130
March 02, 2014
One of the best therapist I've seen. Very forthright, compassionate, insightful, sensitive and competent. On walking in, he made me feel comfortable and as if everything I had to say mattered. Dr. Sae
Add a Review